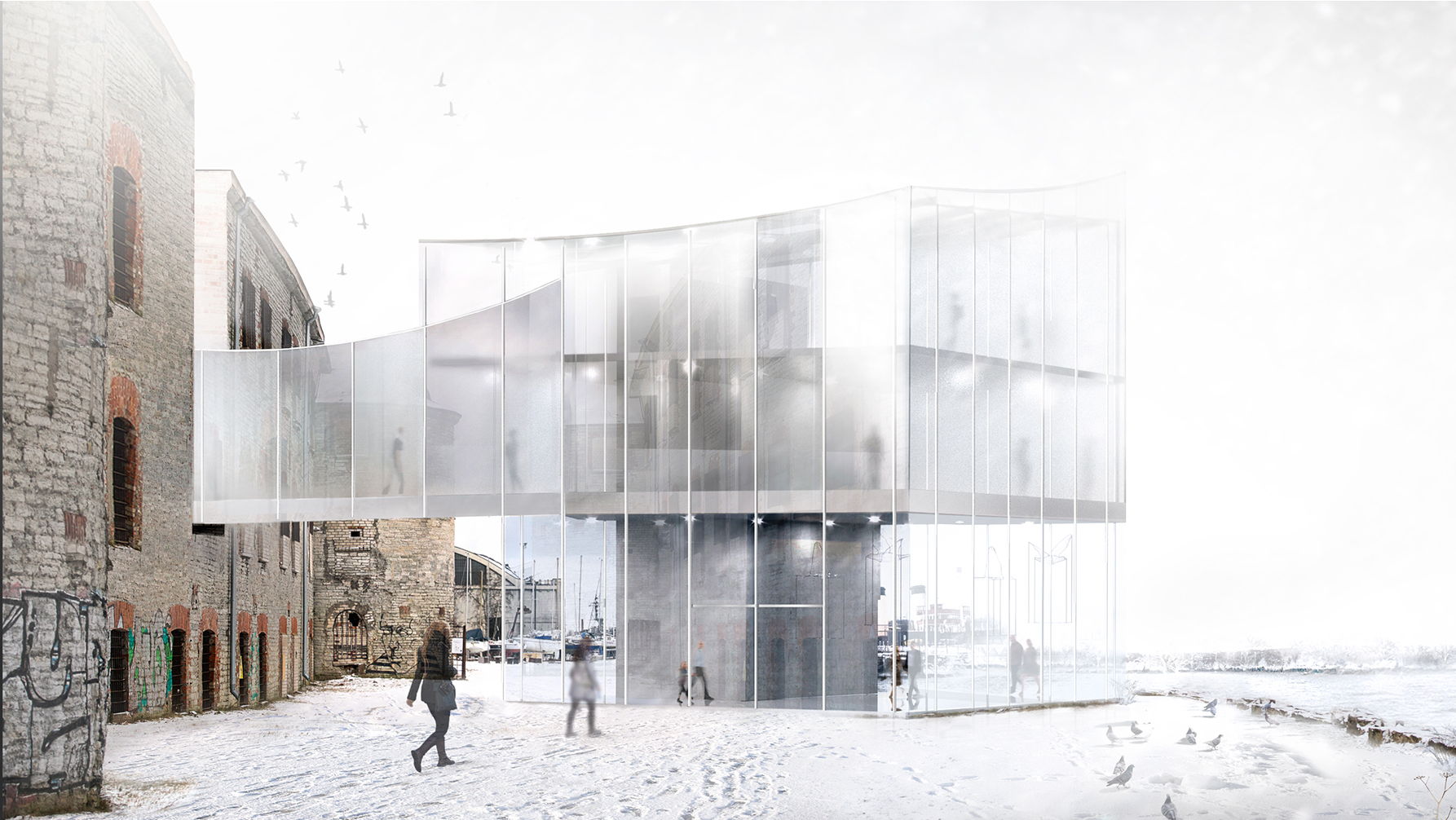 Cuts Reveal – museum Tallinn
"These new hubs are designed to embody the democratic spirit of the new Estonia."
MATS MARNELL, Architect
Projektbeskrivning
Intro
Our design intention is to actively engage with the history of site by creating an intervention that remains in constant communication with the past – whilst representing a free and democratic future.
Assignment
"Design contest for the exposition and interior design of the International Museum of the Crimes of Communism, provisionally named the Red Terror Museum."
Background
From the design program: "The International Museum of the Crimes of Communism is an institution in the process of being established that will be housed in a naval fortress that was built in the mid-19th century in Tallinn, Republic of Estonia. In light of the deeds of the 20th century totalitarian regimes that used the building as a prison, Patarei is a tragic and admonitory symbol."
Concept
We propose to make three bold, physical cuts through the original fortress, creating 3m wide gaps that slice directly through the vaulted prison cells and masonry walls, revealing and exposing the past crimes of totalitarian regimes to the outside world.
These physical cuts will create void spaces through which we can suspend walkways that rise upwards through the prison, breaking beyond the outer boundaries towards the ocean and the sky, reflecting humanity's longing for self-determination and freedom.
Design Objectives
•       Link the exterior sea-front to the prison complex
•       Create multi-functional exhibition spaces that can open independently to the public
•       Create a design that provides views of the old city and that can be seen from Tallinn Bay
•       Create free-standing service spaces – clearly separating the historical buildings from the new, modern museum facilities
•       Reflect the architectural precedent set by the series of floating walkways and guard towers that have come to define the experience of prison life at Patarei.
•       Break the repetition of the exterior facade and expose the internal architectural qualities for public view
•       Bring natural light into the prison complex at key intervals
Architecture
Rather than displaying a complete deference to the terrors of the past, we intent to introduce these interventions to reprogram the functionality of the building, allowing visitors to experience Patarei from a new perspective, breaking the patterns of tyranny embodied by and embedding within the walls of the historic buildings.
By creating two separate and free-standing Hubs for building services and the research center – linked via the walkways – we are allowing for the creation of a new, modern museum experience that feeds into and intersects with the existing buildings that are primarily devoted to historical preservation and analysis.
Fakta
Type: International design competition
Location: Tallinn, Estonia
Year: 2018